NEWS
Mar 23, 2017
Enriching Homes in West Chester this Spring
See the Fresh Feature in FIG Magazine's Spring edition:
Deborah Bettcher Awarded Best of Houzz for 2017 for Outstanding Service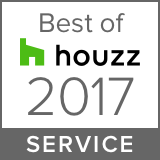 www.houzz.com/pro/debbettcher/__public
Decorating Den Interiors featured in Summer Issue of West Chester FIG
www.figwestchester.com/magazine
https://issuu.com/rickphillips/docs/louisville_73446a29e1f1d6/1
Jan 14, 2016
I've made the "big move". Yes-- to get married and to our new home, but ALSO to my FABULOUS new studio. And am eager to welcome the friends of Decorating Den Interiors to celebrate. I'll be revealing the the latest in Design Trends for 2016 as well as tips on "How to take your Home from Zero to 100-without running out of gas" You can be sure that there will yummy snacks and ample libations. The doors will open at 5pm. Just let me know how many to count on...https://www.eventbrite.com/e/the-big-reveal-decorating-den-interiors-studio-opening-tickets-19911436643
May 20, 2015
HOMEOWNER'S GOAL:
TO CREATE A SERENE NATURALISTIC TONE THAT HIGHLIGHTS THE ATTRACTIVE ARCHITECTURAL FEATURES OF THIS CIRCA 1920'S MASTER BEDROOM
Receiving my award from Carole Bugg
My fellow finalists
Jan 19, 2015
Deborah Bettcher of Devon,PA Receives Best Of Houzz 2015 Award
Devon,PA, January 19, 2015 – Decorating Den Interiors of Devon has been awarded "Best Of Houzz" for Customer Satisfaction by Houzz, the leading platform for home remodeling and design. The "the not so scary Main Line Designer" was chosen by the more than 25 million monthly unique users that comprise the Houzz community from among more than 500,000 active home building, remodeling and design industry professionals.
The Best Of Houzz award is given in two categories: Design and Customer Satisfaction. Design award winners' work was the most popular among the more than 25 million monthly users on Houzz, known as "Houzzers." Customer Satisfaction honors are Houzz said Liza Hausman, vice president of industry marketing for Houzz. "We're delighted to recognize Deborah Bettcher among our "Best Of" professionals as judged by our community of homeowners and design enthusiasts who are active in contributing to the creation of innovative home design. The awards are determined by a variety of factors, including the number and quality of client reviews a professional received in 2014. Winners will receive a "Best Of Houzz 2015" badge on their profiles, helping Houzz users around the world who discover and love a professional's work to learn even more about that business' popularity and satisfaction rating among their peers in the Houzz community.
"We listen…and Beautiful happens."
Follow Decorating Den Interiors on Houzz
www.houzz.com/pro/debbettcher/decorating-den-interiors-deborah-bettcher
About Deborah Bettcher
"I've been making homes for years- playing Susie Homemaker in the crawlspace of my childhood home in Ohio and creating a futuristic home model for the junior high science fair to designing homes throughout the Philadelphia area. While studying Art History at UVA, I dug making bold black and white drapes and handpainting furniture to make my dorm room cozy. But the really serious stuff began when I had a home and family of my own - From rag rolling the bedroom walls of our first home in a Boston suburb to creating a mosaic table top to put the pieces together of my first marriage.
That's when I figured I should put my passion for home-making to work. While raising my teenage sons, I studied Interior Design at Moore College of Art and Design and Harcum College. I worked in the corporate design world long enough to be reminded that I am a homemaker at heart. Design Consulting for such area home furnishing stores as Storehouse and Domain Home not only exposed me to a wide range of styles from contemporary to traditional, but also gave me valuable opportunities to work with clients in their homes. Not to mention, the experience I gained in selecting fabrics, knowledge of furniture construction, room planning, lighting, accessorizing, as well as the process of merchandising, ordering and delivery. Finally when my guys left the nest 6 years ago, I spread my wings and started my own residential interior design business. As an owner of Decorating Den Interiors, my grown up dreams are coming true and I love collaborating with my clients to make their homes a reflection of their personalities and dreams. Talk about dreams coming true.. I even received an award as Runner Up to Decorator of the Year in the 2013 International Dream Room Contest for a porch that I created for an historic home in Media! I also love providing opportunities for others to enjoy the comforts of home by fundraising for Home of the Sparrow or designing a hip bedroom for a teenage boy with muscular dystrophy through Laurel House. "
About Houzz
Houzz is the leading platform for home remodeling and design, providing people with everything they need to improve their homes from start to finish - online or from a mobile device. From decorating a room to building a custom home, Houzz connects millions of homeowners, home design enthusiasts and home improvement professionals across the country and around the world. With the largest residential design database in the world and a vibrant community powered by social tools, Houzz is the easiest way for people to find inspiration, get advice, buy products and hire the professionals they need to help turn their ideas into reality. Headquartered in Palo Alto, CA, Houzz also has international offices in London, Berlin and Sydney. For more information, visit www.houzz.com
Jan 14, 2015
My Room View Is Featured in Our Latest Ad In Traditional Home